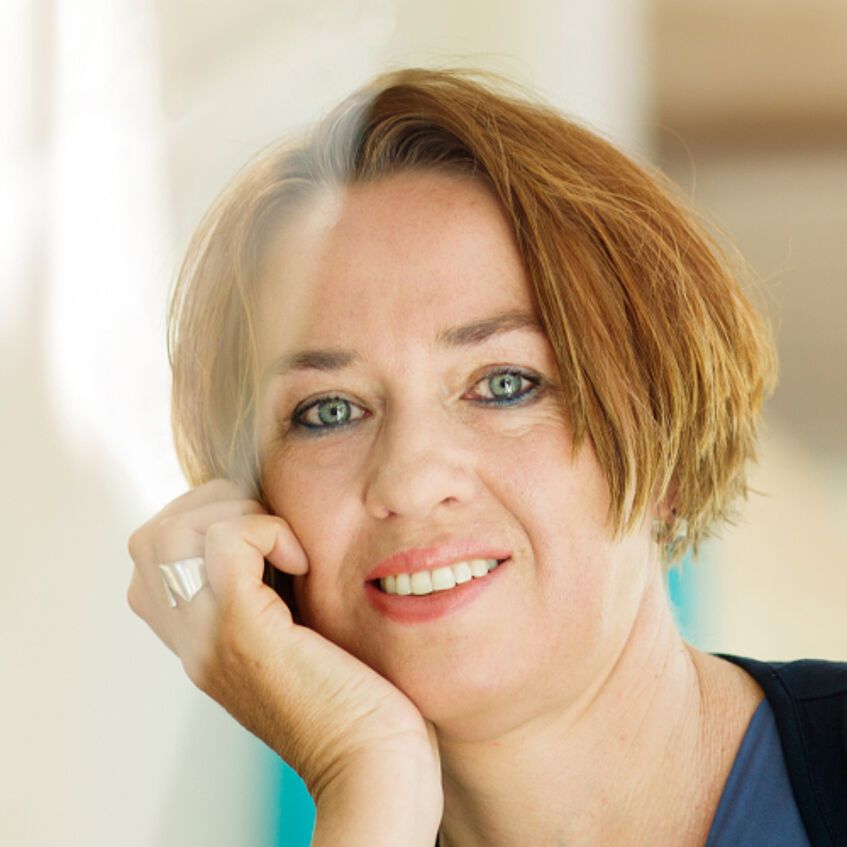 Mag.a Dr.in Brigitta Keintzel
Department of Philosophy, Faculty of Philosophy and Education
E-Mail: brigitta.keintzel@univie.ac.at
Homepage
Brigitta Keintzel is an inter-and transdisciplinary philosopher and Elise-Richter Fellow associated with the Department of Philosophy at the University of Vienna. She is currently writing a monograph on the topic: Usages of resistance and how it influences our thinking and ethics. The title of her presentation at the planned 1st Gain Conference is: "The Persistence of Hypervisibility and the Persistence of Gender & Human Inequality", which will take place in spring 2021.
In summer semester 2021, she is organizing with Elisabeth Holzleithner a lecture series "Responsibilities and Agency – Gendered Challenges", which also deals with the question of how the factor gender can be made visible for central philosophical issues.
My goal is to open up epistemology to artistic, cultural and ethical processes based on a critical-reflexive understanding of perception. Perception refers to one's own cultural, social and temporal situatedness as well as to the relationship to phenomena of socially, medially and ecologically constituted alterity with the aim of bringing the multilayered dimensions of the visual (namely its hypervisuality, its intervisuality and its auditory in_visibility) into a productive relationship with and against each other.